Monkey-Programmer-Boy: The Great Escape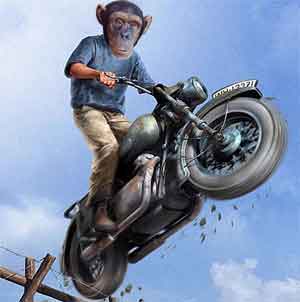 So after being incarcerated for months by the Lotusscript Nazis and interrogated by the Hooded Claw, Monkey-Programmer-Boy finally gets his motorbike over the fence. Where next for our intrepid hero? Well India now you mention it. Off to see my mad sister Barb who has gone on a mid-life-crisis-round-the-world-trip.
Next stop Delhi. If anyone's job has gone to India, let me know and I'll have a look for it.