Testing Mobile Applications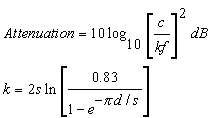 So if you are testing mobile applications that use GPRS how do you test if it works ok (i.e failing with style) when there is a poor/no signal?

Sit in the dark in the the downstairs lavatory?
Sit on the piccadilly line and wait until you go underground at Earls Court?
Find a very large person and stick it down their pants?
Go to Cornwall?
Subscribe to T-Mobile?

Nope, you build a Faraday Cage.